Custom Packaging Products

in the Northeastern United States
As an industry leader, Die-Cut Paper Products strives to be the complete solution for its customer base. We provide high-quality products made from corrugated paper, including recycled products.
Continuous Product Development and Great Customer Service
We pride ourselves on offering superior and innovative
products
, technical knowledge, and responsive customer service. Our dedicated workforce, ongoing product development, and investment in quality control enable us
to create some of the industry's most uniform and consistent
custom packaging products
in the Northeastern United States.
Packaging Products With Reasonable Prices
Single sourcing is an important part of the packaging industry. We offer redistribution companies, brokers, large and small wholesalers the convenience of most products used in the bakery, pizza, and frozen foods packaging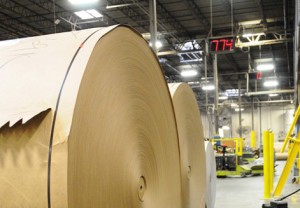 industry. As manufacturers, we are prepared to offer the most competitive pricing by providing 'freight on board, our plant' terms to allow customers with truck fleets to pick up orders at additional savings.
We manufacture more than one hundred different competitively priced products that serve the bakery, pizza, and food packaging markets like the following:
Food Packaging Containers

Cake Circles

Cake Pads

Cake Boxes

Pizza Circles

Pizza Boxes

Custom Printing

Custom Die-Cutting

One to Four Color Printing